Unbeatable and unparalleled quality assurance services at a fraction of the price. Our mission is to provide cost-effective quality assurance services to entrepreneurs, small and medium businesses, and enterprises.
From the Minds at ThinkSys
Part of the QA evolution for over a decade
FractionalQA is a service offering by ThinkSys, a global development and quality assurance solutions group that has been operating for more than 10+ years.
Clients find ThinkSys to be a trusted partner that brings together deep industry expertise, proven methodologies and focus on delivering high quality products on time.
Our pragmatic approach along with our commitment to provide the highest levels of customer service puts us at the forefront of innovation in this space.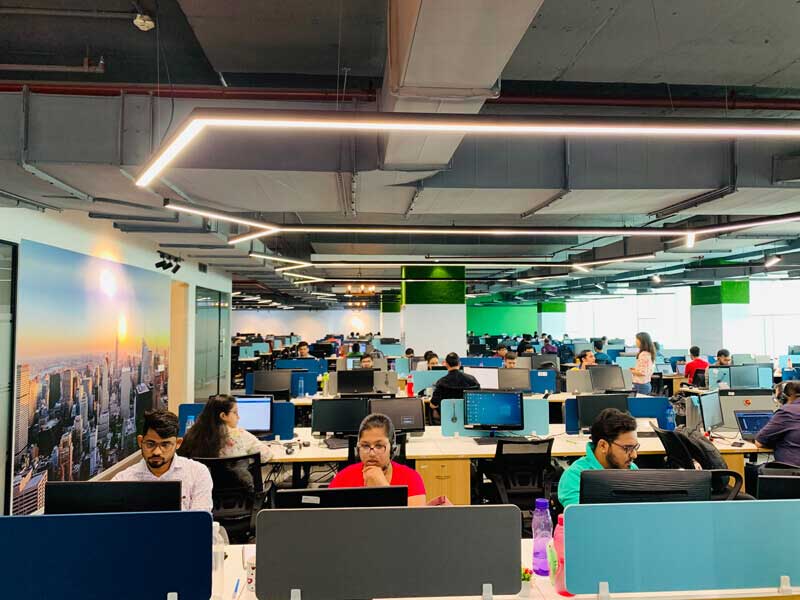 Comprised of highly trained and experienced QA professionals who are enthusiastic about producing high-quality outcomes. We are committed to assisting our clients in achieving their business objectives by offering exhaustive testing services that ensure their products meet industry standards and customer expectations. We recognize the significance of collaboration and cooperation at FractionalQA.
Our approach is flexible and adaptable, we work closely with our clients to comprehend their specific needs and then tailor our services to meet those requirements. Our track record of success and customer satisfaction has earned us a reputation as a trustworthy and dependable QA partner.
How ThinkSys FractionalQA℠ Services Helps Your Business Grow
Finding and retaining QA professionals can take time and effort. Not only do you have to find someone with the right skills, but you also have to pay them a competitive salary and offer benefits that will keep them happy and motivated.
But what if you don't need a QA professional full-time? What if you only need their services for a short period? You could hire a permanent employee, but that would be costly, and it would tie up resources you might not need all year long. Plus, there's no guarantee that the person you hire will be available when you need them.
Now there's an easier way to get the help you need. This means you only pay for the time they work and don't have to worry about paying salaries and benefits all year. Plus, we have a large pool of qualified candidates, they can match you with the perfect QA professional for your needs.